Dear Departed
Dr. Herbert Hochhauser
5/2/1935 - 1/1/2019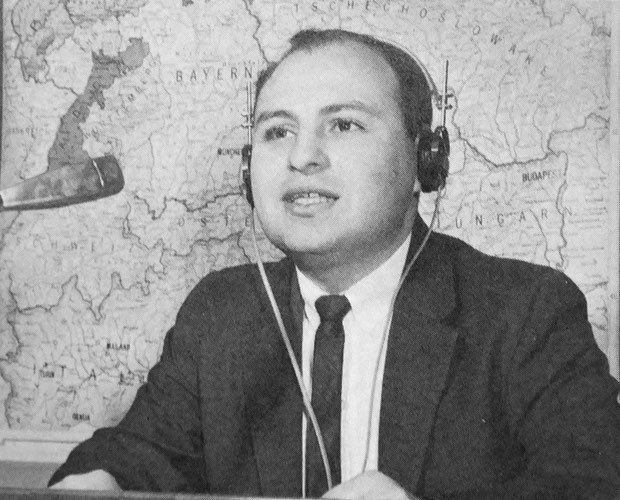 Our dear Mr. Hochhauser passed away this year. After teaching German at WCHS, he went on to teach and direct programs on German Literature, Ethnic Heritage, and Jewish Studies at Kent State University. He was director of the Ohio Council on Holocaust Education. He's an award-winning producer of films about the Holocaust. He himself escaped the Holocaust in an orphanage after his parents were sent to a labor camp. His parents survived and were reunited with their son after the war. He emigrated to the U.S. in 1948. Please read about him and his many other achievements at
Robert Schaefer, 9/22/1924 - 12/6/2014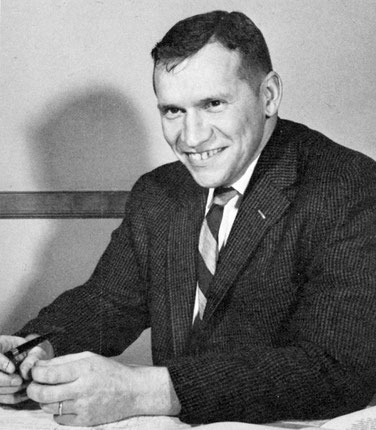 Katie Kryder Ford: "My fondest memory is the day in the spring of 1963 when I drove Mr. Schaefer and Olga Sandmanis to Albany in my mother's old green station wagon. This was because Olga Sandmanis needed to get recertified to teach Russian. We ate our sandwiches on the steps of the state capital. Needless to say, this [trip] would not happen in today's world. The school never even contacted my mother; she just let us go based on my word, knowing I was with two responsible adults."

Ted Keller: "I think I remember him knocking my arm from around Barbara King's shoulder about six times. Rest in peace."
Jim Groh: "He's reunited with Mr Crooks, so the angels better behave themselves!"
Dennis Edmiston: "As I recall, he was in the Army Air Corps, as was my dad. I was fortunate enough to walk a reasonably straight line in high school, so didn't have much interaction with him. He did appear to be a good guy, who really cared about us."
Robert A. Seefried
Susan Hall Polniaszek: "Bob died of a massive stroke this past week [early September 2014] at a hospice in Fort Collins, Colorado. He is survived by his daughter, Terri Seefried, and Linda, his wife of about 4 years. Bob had a law practice, owned a landscaping company, and lived on a horse ranch in a very small town north of Fort Collins. Still the athlete, he was an avid golfer, playing in tournaments every chance he had. He had had a stroke ten days before he died and appeared to have been recovering. He was transferred to a rehabilitation hospital, but experienced a second stroke from which he did not recover."
Don Nickson: "Thank you [Susan] for letting us know of this sad news about Bob. I think of him and Ned often since they were the reason Kathy and I met. Ned was visiting me at Albany and was set up on a blind date with Kathy for Bob's fraternity party at Union College. She made much more of an impression on me than my date. We began dating shortly after that weekend and have them to thank for all that has come to us over the last 46 years."
Susan Carney Van Hooser: "I met him in seventh grade. He was so lively and fun. He took a lot of teasing about 'living in the swamp' and was called Spider because he was tall and gangly. I really wish he could have come to a reunion. I think he'd have a great time. I always felt teased by him; but, he was never unkind. Always smiling. Always moving. Ready to have fun. May he rest in peace and watch over us all."
These folks also have passed away.
If you know of others, or would like to share the story of any of these, please contact us.
Classmates
Faculty, administrators, and staff